O Danny Boy
Irish Anthem
A melancholy text set to the famous melody of the 'Londonderry Air'. The text has been subject to various interpretations, one of which seems highly plausible: a song of farewell from a father to his son as the latter leaves for the battlefield. (arr.: Euwe de Jong)
S/A/Brt/2 harmoniums
S/A/Brt/2 piano's
S/A/Brt/piano/melody instrument (f1 - c3)
Other combinations? mail to Sybolt de Jong for possibilities and prices.
Irish Anthem — Lyrics: Frederic Weatherly 1910

Oh Danny boy, the pipes, the pipes are calling
From glen to glen, and down the mountain side.
The summer's gone, and all the flowers are dying,
'Tis you, 'tis you must go and I must bide.
But come ye back when summer's in the meadow
Or when the valley's hushed and white with snow,
'Tis I'll be here in sunshine or in shadow.
Oh Danny boy, oh Danny boy, I love you so.

And if ye come, when all the flowers are dying
And I am dead, as dead I well may be,
Ye'll come and find the place where I am lying
And kneel and say an "Ave" there for me.
And I shall hear, tho' soft you tread above me
And all my dreams will warmer, sweeter be,
If you'll not fail to tell me that you love me
I'll simply sleep in peace until you come to me.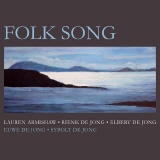 Lauren Armishaw, soprano / Rienk de Jong, countertenor / Elbert de Jong, baritone
Euwe & Sybolt de Jong, reed organ > order cd
1 - 10: € 5,= per arr. / 11 - 20: € 4,= per arr. / 21 <: € 3,50 per arr.
The arrangement (PDF) and invoice will be sent by mail.
Via mail ontvangt u het arrangement als PDF met een factuur.