The Sally Gardens
Irish Traditional
A thoughtful song of regret. A young man sings of a meeting with his former beloved. "She advised me to take love easy, as the leaves grew on the tree. But I was young and foolish, with my darling could not agree". Needless to say, his heart is then broken… (arr.: Euwe de Jong)
S/2 harmoniums
S/2 piano's
S/piano/melody instrument (d1 - d3)
other combinations? mail to Sybolt de Jong for possibilities and prices.
Irish traditional — Lyrics: William Butler Yeats, 1889

Down by the Sally Gardens, my love and I did meet.
She passed the Sally Gardens with little snow-white feet.
She bid me take love easy, as the leaves grow on the tree.
But I was young and foolish, with her did not agree.

In a field down by the river, my love and I did stand
And on my leaning shoulder, she laid her snow-white hand.
She bid me take life easy, as the grass grows on the weirs.
But I was young and foolish, and now am full of tears.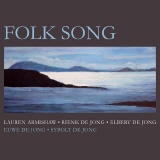 Lauren Armishaw, soprano
Rienk de Jong, countertenor - Elbert de Jong, baritone
Euwe & Sybolt de Jong, harmonium > order cd
1 - 10: € 5,= per arr. / 11 - 20: € 4,= per arr. / 21 <: € 3,50 per arr.

The arrangement (PDF) and invoice will be sent by mail.
Via mail ontvangt u het arrangement als PDF met een factuur.